Task
---
When making a CV we should keep in mind:

What makes a good CV?
What should your CV include?
How do you brand yourself?

We are asked to research CV's created by people within the discipline.
What do you like about the examples you've chosen?

Does the design tell you much about what they do?

What would you do differently?
Research
---
There is a common misconception that myself and many other amateur animators have and that is that the show-reel and portfolio is all we need to send to potential employers.
You will quickly find that this is untrue.
According to bubble-jobs.com
"Potential employers will always want to know what your work history is, what skills you actually have (which aren't necessarily easy to pick out on your reel/portfolio) and what names you've worked for/with before – and this is where your CV comes in." 
Basically the CV ties up all of your skills, personal info and experience that you have in one carefully thought out package. The show-reel seems to back up the CV.
Key is not to have a busy CV design. This will confuse the employer and will be an immediate turn off for them. Lessen the confusion and focus more on a sleek design that conveys my info, skills and personality within one nice package.
CV's should pass the "first glance". Employers tend to have over 100 applicants who want the job. So, that means the first glance test is the employers searching through CV's and giving them a quick read over. Studies have been carried out in this area and they say that employers tend to spend on average 6 seconds on every CV that is sent their way.
This makes sense as the employer needs to sift through all of the CV's, looking for keywords, strong impressions with a strong statement and skill list.
Reflection on Research:
Knowing that potential employers will be skimming through a lot of CV's I think I will join the legion of cliches when writing about this subject. What I want to add into my CV is my personality.
Having a a good sounding CV is great. However, I want to grasp them through a readable design that entices the viewer, not getting them to throw my poor lil CV in the garbage.
CV Designs Within the Industry
---
I wanted to search not just only the animation sectors CV examples but their estranged cousins as well. The OTHER courses.
I did this as it gives me a deeper knowledge of the different approaches people have taken when creating their CV's.
I searched for:-
3D environment artist CV
3D character artist CV
Illustration CV
Graphic Design Artist CV
Examples of animators Resumes and CV's:
The one thing that I noticed at Nigels CV was the illustration he did and then I fall to the bottom left where it seems that he did a little piece of himself. This presentation has already showed off some of his skills.
The creativity of this CV cannot be ignored and it works together with the text to create visually appealing layout.
The text itself works together with the illustrations to create a personality, or even showcases his interests in Gothic artwork or even Tim Burton as a creative.
Although the presentation and layout is great. His hire me is very small and over shadowed by his abilities and technical skills. Maybe this is by design. His technical skills and abilities is what they want to see in the first place. The "Hire me" section is just a extra little bit.
Overall great design, and the use of colour seems to grab more attention than the normal white coloured backgrounds that are found within many CV's, including mine.
I wouldn't change a thing, I absolutely adore this CV.
Joesph Mazan Acena:
Joseph's CV at first glance has an easy on the eyes background colour and icon colour. Joseph, demonstrates his skills as a Graphic Designer.
He displays his information in a nice and planned out way, with different diagrams timelines and icons showing what he is about.
Although, it is an interesting layout. I believe it is too cluttered. He failed the "First Glance" test, in my opinion. It took me far too long to figure out what I am looking at in terms of finding his crucial info.
Apart from this, I love his use of icons. This makes it visually interesting. But if he toned it back a bit, it may be easier to follow.
Katie Briggs:
I am using this CV by Katie Briggs as an example of clutter.
I do like her design, but it would read better if there wasn't so much font size change. Katie's personal information is not in one place, it is scattered around the CV.
The layout does not seem structured is what I am trying to say. The layout might work better as a newspaper, maybe that was the inspiration, but it just seems to be very unfocused.
Although, I do like the use of a colour scheme and icons, this time in a form of hamsters and glasses.
I must admit however, it seems to be very Graphic Design inspired, and I believe the layout showcases this.
What i would have done differently, is to have the flow of the information seem much more readable. I would place all of my personal and hobbies in the left hand side, leaving the right hand side available for what is important, my skills and experience. I would also take away any logos that take up too much room in one box, or make them smaller.
Sorcha McGlinchey:
Sorcha is a graduate from the course and is someone who I look up to within the industry. So when I saw her blog I looked into her CV and how she layed it out.
Just like some of her peers, Sorcha followed a common theme, which I personally like myself.
The personal info, Bio and skills and pushed the left hand side and on the right lays experience and accomplishments. I am also fond of Sorcha's use of logo's of the actual software or websites she takes  an interest in.
I am drawn to her little doodle of herself and like how it is slap bang in the middle of the page. I also like the colour scheme as they work in contrast to one another.
Overall, I like the presentation of the information. The information is easy to find. Although, some icons may-be too big and some parts, like her skills could have had bigger font maybe? This does not seem to matter much however, because Sorchas information is laid out in a readable and professional way.
Clinton Crumpler:
My god. I love this design. Everything is slick, precise and readable. I believe it passes the "First Glance" test with that banner and icon alone.
I don't mean to pry, but I am a huge fan of this design. The stonewashed banner with the 'networking' style pattern, with the opacity turned down is what I see first. However, there is already a hint of branding with his logo at the bottom of the banner.
What it tells me is that Clinton is efficient and puts effort into the thought process of design. This resume like others, shows off his experience, personal and skills in the usual manner.
Again, I like the layout. I like how its split to each section of the page. Left personal, contact, educational and skills information. Right is work experience and other accomplishments.
Overall, simple design but effective. Striking banner, that ties the CV design up into a readable bundle. Adore the design and might implement something similar into my own. Like Nigel's, I would not change a thing.
My First Drafts
---
Below is my first draft.
I took the personal information of my references and myself as it would be a breach of privacy. Well in my opinion. I did not want to flag the information about. But I digress.
I took what I learnt from the research, as well as in class notes. I kept it looking very clean and played it safe by adding in horizontal lines, like the ones you see on my site.
I tried to think logically and wrote down what I think would be transferable skills from my other places of employment.
Feedback:
The Class:
I first gathered some feedback from classmates Natasha and Matthew who said that I am talking too much in my CV. By this they mean that I am adding in details about the job employers are not really interested in because it does not tick any boxes. Basically, it is filler.
They liked the layout but offered the idea of making it a little more creative, or showing off some skill drawing or graphic design type skills to help make it stand out.
With this aspect, I was going to create a layout for my CV, but was unsure on how to start.
Alec:
The feedback I got from Alec wasn't too bad.
What Alec pointed out was that I had repeated myself 2 or 3 times when talking about what I did in my work experience.
I needed to put key skills after my work experience and try to make it at least one page. Two is the maximum, but I was treading on 3.
Taking in his and the classes advice, I sat down to re-work my CV.
Draft Numbero Dos:
The second draft showcasing Alec's comments.
Now that the information is sorted out, decided that I will continue making the design of my CV.
Designs
---
I liked the design of Clinton Crumplers CV. Out of all of the CV's that I have looked at and research I just like how Clinton's CV reads.
It is very easy to read, the information is displayed in a simple non confusing way and it is something that I would like to replicate but with my own personal spin to it.
Below is the first design that I went with.
Following the first design and I decided that it was too plain and the mascot/ logo I made was not an overall great design.
I decided that I wanted to create some logo's for my CV.
I then researched into logo's.
I then looked on LogoJoy.com to see the different personalised logo's they have to use a reference.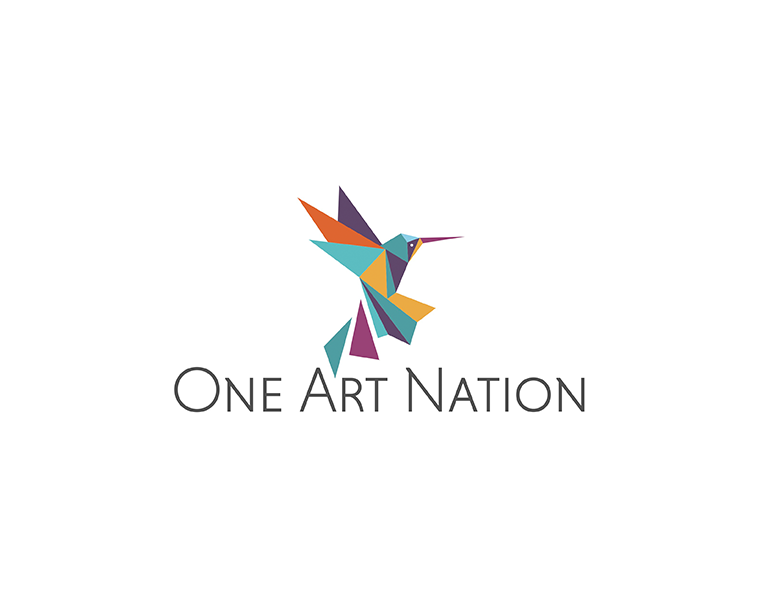 Once, I gathered enough inspiration I decided to try my hand at logo design.
I liked the roundness of the GD designs and thought that I would like to base a design around those with my diving dave character being used as a mascot of sorts.
However, I did not really like these designs. I thought that I could create a little mascot or a character for my CV instead.
I first thought of a sock puppet, seeing as my handle online is theanimationmuppet. I then true a quick little concept.
I then decided that maybe I should go with a little gremlin after what Natasha calls me sometimes.
For the colour scheme I thought to add in a retro 80's theme. The inspiration for this was Far Cry Blood Dragon.
I decided that I had enough research into logo's and colour palettes so I began to work on this design.
Below is the final layout that I have created. I switched the bland black lines in the right hand-side with shapes I used on Photoshop. These shapes seemed to add to the style of the CV, it gives it more personality and makes it stand out than having a black line.
I also added in the text. I realised that it was too long and too wordy, something we where told to avoid. Therefore, I took the writing out of my employment section and just kept the name and location of where I worked.
My Final Design
---
This is the final design. I added in the little gremlin logo and thought it brought the whole CV together. I also took away any extra bits that mad it look messy like the special effect I have in the bottom of the black banner, which was spilling out over onto the right hand side.
I am proud of the CV so far.
Although there is still a lot more to do in my opinion. For example, I need to add in my references because I need to get better references. I believe the left hand side could do with the addition of mu hobbies as well as some logo's for the contact information.
Overall, not a bad attempt on my CV.
References
---
https://www.bubble-jobs.co.uk/digital_design/cv-tips/animator/
https://richardvinci.com/resume
http://www.clintoncrumpler.com/
https://dmalone.artstation.com/resume
https://sorchaanimationblog.wordpress.com
http://www.aaron3dwalker.com/resume.html
https://www.resume-now.com/templates/samples/graphic-designer/3d-animator-resume-template
http://ibrandstudio.com/inspiration/animated-logos
https://logojoy.com/logo-ideas/personal-logo-design/